Experience Quality Care
"Our goal is to provide exceptional care to you and your family. We stay up-to-date with the latest in dental technology and procedures. We spare no expense to make sure that you and your family receive the best, quality care available!" - Dr. Wang
Digital X-rays and Intraoral Pictures - Our comfortable digital x-rays use 90% less radiation than conventional thin sharp x-rays. And together with our digital intraoral pictures, you can now see what the doctor sees right on the computer monitor. We feel this enhances the quality of care as well as your understanding and education.
Pediatric and Adult Oral Sedation - There is no reason to fear going to the dentist anymore. Dr. Jim Wang is one of the very few dentists in California licensed to perform both adult and pediatric sedation. With sedation, you can leave your visit feeling refreshed and with little memory of what was done. Additionally, sedation dentistry often helps us treat you without multiple appointments. This would reduce the hassle of taking time off work and dealing with traffic. Come in and experience the difference.
The Latest Traditional and Clear Braces - Metal braces are often the choice with younger patients because they can have fun colored elastics placed on them. However patients of all ages can also obtain straighter teeth with Invisalign.
Invisalign uses strong plastic trays called Aligners that are practically invisible as well as comfortable and removable. Come in for a free orthodontic consultation by Dr. Melanie Wang, a board certified orthodontist.
Dental Implants - Are you missing a tooth? Dr. Wang is fully trained to replace missing teeth with dental implants. A dental implant is an artificial tooth root that can be placed into your jaw to hold a replacement tooth or bridge. Implants are an excellent alternative to traditional bridges or partial dentures. They look, feel and function much more like your original, natural teeth.
Advanced Sterilization - Do you ever feel worried about cleanliness in dental offices. We understand your concern. That's why our commitment to you is the utmost cleanliness and safety in our office! We have a dedicated area where every instrument is wrapped, sterilized, and made ready before your visit. Each room is also sanitized between patients.
We stay up to date with sterilization. Our office uses the latest ultrasonic cleaners and the Midmark M11 Autoclave to sterilize all instruments. The sterilization process is electronically controlled. Our sterilizing machines are spore tested every week to make sure all of our instruments are effectively sterilized.
Zoom Power Whitening - For many patients, traditional methods have not been able to bring their smile back to life. We have the latest Zoom!2 Advanced Power whitening system in our office. We are now able to whiten severely stained smiles more effectively than ever before.

Electric Handpieces - Traditional dental drills were noisy and uncomfortable. All of our operatories are equipped with the latest Bien Air Electric Handpieces. They are much quieter and work much more efficiently. Most of our patients are surprised how quiet they are.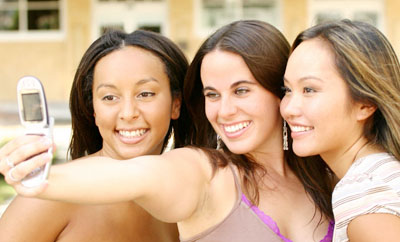 Our office serves the 4S Ranch area in San Diego and all the surrounding communities including Rancho Bernardo, Poway, Rancho Santa Fe, Del Sur, 92126, 92127 and 92128 area codes.